Where to Buy Good Quality Leather Sandals in Florence, Italy
Florence has been known for hundreds of years as the home of the world's best leather craftsmanship. Make sure you save the following addresses on where to buy good-quality leather sandals for your next trip.
Having a nice pair of leather sandals in Florence is a must. You can read more about how to dress in the city in the summer here.
Be aware that there are many cheap yet poor-quality ones sold to tourists who don't know where to shop. If you want to have an authentic shopping experience, you can book one of our tours!
Artisanal Leather Sandals at Francesco's Shop
Francesco, Via Santo Spirito, 62, 50125 Florence
Francesco's shop is a real hidden gem in Florence. You will probably see him crafting made-to-order leather shoes by hand.
Such a diverse assortment of leather shoes, including sandals, are really well made. Choose your size, and color, and have them ready in a couple of days. Price is very competitive too for their quality.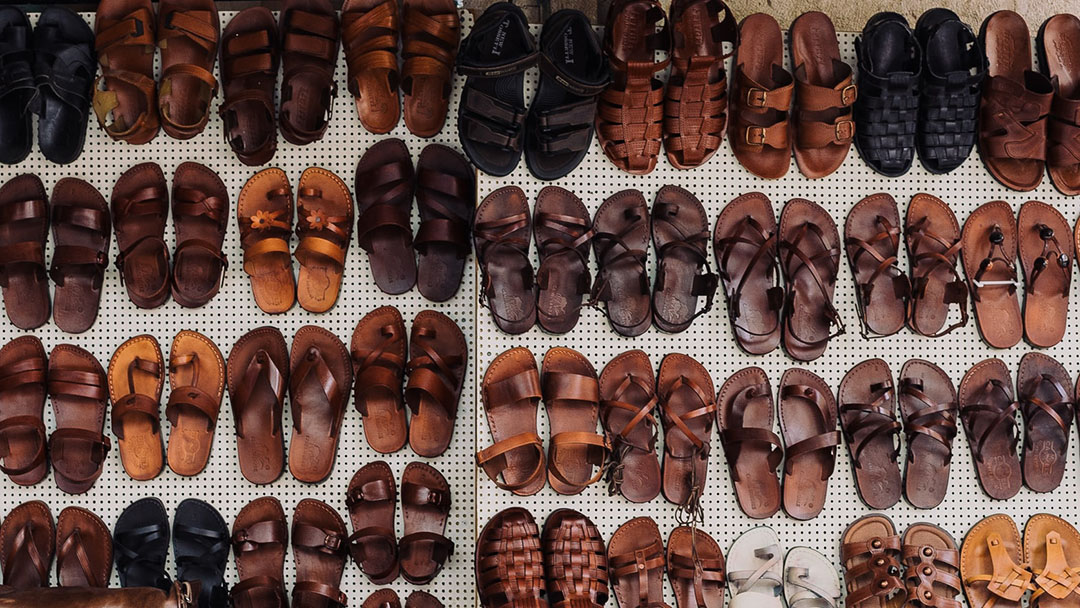 Laudato Sandals, A Florentine Family Affair for Leather
Laudato, Via Santa Monaca, 17, 50124 Florence
Laudato's workshop was founded in 1967 in Florence and up to this day, the family is continuing this historic business, a treasure to be protected. The techniques and features have remained unchanged over the years: careful stitching, hand-finishing, prioritizing beauty and comfort.
After fifty years, Laudato's artisanal leather sandals have conquered an ever-growing international clientele.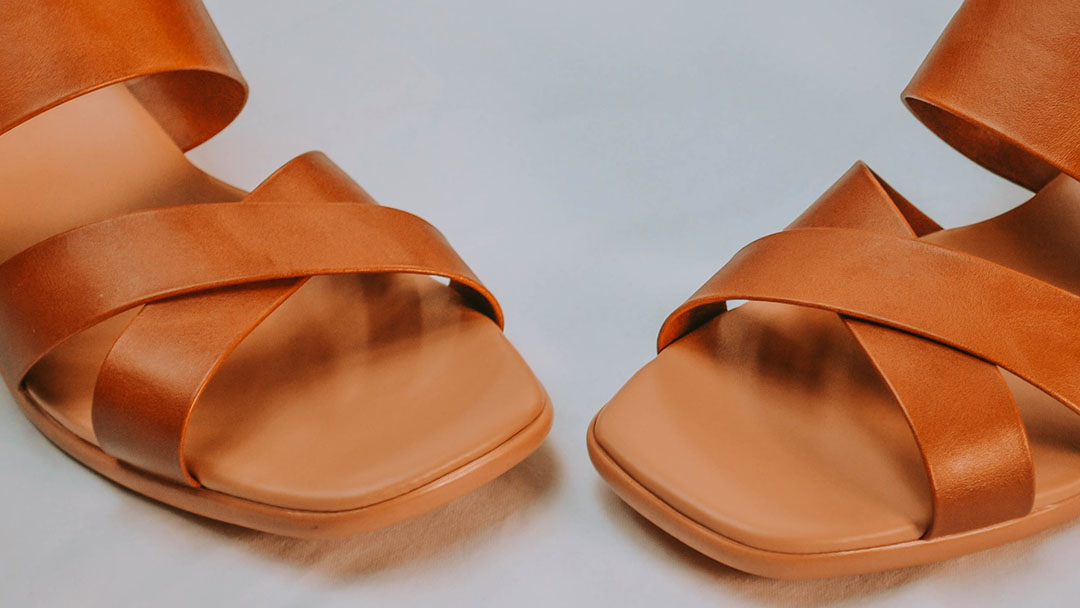 Luxury Leather Sandals at Gia Borghini
Established in 2016 by designer Barbara Borghini, GIA BORGHINI is named after her daughter Ginevra.
Thanks to exciting new launches and exclusive collaborations through the years, Gia has become the brand for fashion lovers worldwide, including Chiara Ferragni and Rosie Huntington-Whiteley.
We love their timeless leather sandals, made by local Florentine artisans.
Amazing Quality and Price Ratio Leather Shoes at Gilardini
If you are looking for leather shoes with extraordinaire quality and price ratio, go to Gilardini, a historic shoe shop in Florence, a few steps from the Duomo.  
Whenever we take our clients here, they walk out with at least one pair of new shoes! It is hard to resist the temptation to buy Gilardini's exquisite shoes.
The Gilardini store perfectly combines comfort and Italian style.
We hope you enjoyed reading about our best shops on where to buy leather sandals in Florence! Have a look at our shopping tours and walking tours in Florence.
Don't hesitate to contact us for any other information regarding our services.
Contact FFT Florence Fashion Tour in Florence
Contact FFT in Florence for further information about our fashion services.
We would be happy to answer all of your questions regarding our services in Florence or online.
You can also call our office in Florence directly at +39 3383823126.