Discover Florentine Luxury Streets with Florence Fashion Tour
Explore Florence's Luxury Streets During our Shopping Tour
On this tour, you can visit Florence's luxury shopping streets and have a premium fashion experience. As a matter of fact, the city welcomes some of the best international brands in the world.
Via de' Tornabuoni is the undisputed mecca for many great Italian and international brands. The top-name designers of Italian fashion have found here their home: a luxury area expanding on Via Roma, Piazza della Repubblica, Piazza Strozzi, and Via della Vigna Nuova.
What Does the Luxury Shopping Experience Include?
FFT's luxury shopping experience, which is reasonably priced, provides many advantages, including:
A professional personal shopper who will escort you throughout the tour, acting as a problem solver and stylist;
Three hours of exclusive shopping experience at international luxury boutiques, with FFT's preferential service;
Complimentary Italian aperitif at a local bar after the visit;
Besides, we offer a wide range of supplementary services.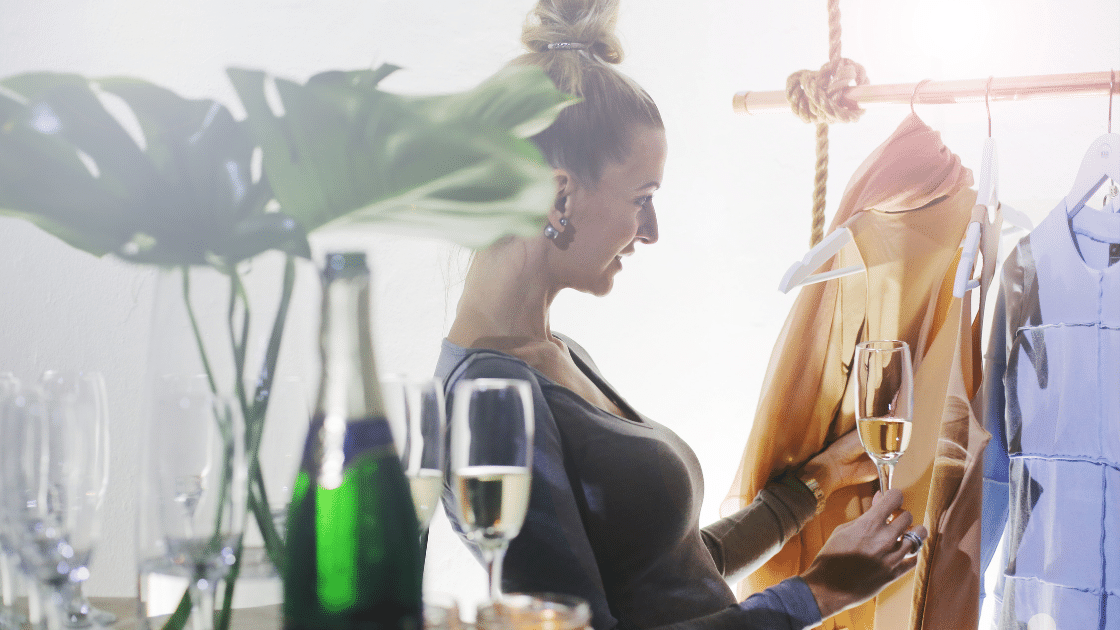 Why Choosing the Luxury Streets Tour in Florence?
There are many reasons why our high-end shopping experience is a good choice for many customers. For example, you can:
Visit famous designer boutiques in Florence with the help of an FFT's stylist who advises on flattering styles;
Shop with a preferential service thanks to our powerful partnerships;
Meet with store managers and have private previews of new collections;
Learn about Italian fashion history facts and explore the city's famous stylish streets.
How Can I Book the Luxury Shopping Tour?
Booking the luxury shopping tour is hassle-free. Just follow the below steps:
Contact us and let us know your preferred date and time;
Fill out the brief questionnaire we send per email and help us understand your necessities;
Pay through wire transfer, credit card, PayPal, or cash to reserve your spot;
After your payment has been made, we will send you important information per email, including the meeting point;
Get ready to enjoy three hours of engaging shopping experience in Florence.
A Premium Shopping Experience in Florence with FFT
Our organization has partnerships with all the best high-end shops in Florence, ensuring an attentive and premium shopping experience to all our customers.
There is no better way to discover the city than with a private shopping session accompanied by a professional stylist. Additionally, our fashion experts will tell you fun anecdotes about the history of Italian fashion while you walk from a shop to another.
Additional Services We Offer for Your Shopping Tour
Some of our customers with children also decide to benefit from our babysitting service. This way, they can enjoy their shopping trip while their kids play safely with a trusted English nanny.
Others book our private chauffeur service because they prefer going from a stop to another comfortably by car.
Costs and Perks of the Luxury Fashion Tour in Florence
€ 99
Go to the best luxury shops in Florence with a fashion specialist at your complete disposal;
Choose new fabulous outfits to bring home with you;
Learn about Italian fashion history and style;
Enjoy Florence at your own pace with the insights of a local specialized guide.
Unforgettable Shopping Experience in Florence with FFT
We will make sure you will be pleased with your shopping experience. Do not hesitate to let us know in advance if you have any special requests regarding your shopping tour. We are committed to satisfying our customers.
Contact FFT Florence Fashion Tour in Florence
Contact FFT in Florence for further information about our fashion services. We would be happy to answer all of your questions regarding our services in Florence or online.
In addition to that, you can also call our office in Florence directly at +39 3383823126.