Join Our Tour In The Artisan District Of Florence
Meet the Best Artisans in Florence with FFT
On this tour, you will meet some of the best artisans in Florence, Italy, a city that has a rich tradition for craftsmanship.
In particular, we will take you to the area on the other side of the Arno river, called Oltrarno (which literally means beyond the Arno), that welcomes some of the most experienced artisans of the country. In 2017, Oltrarno was named by the renown travel publication Lonely Planet Coolest Neighborhood of the World.
This tour is an invaluable opportunity to be given exclusive access to artisans' behind the scenes.
What Is Included In Our Artisan Tour?
A tour leader who will escort you throughout the tour. He/She will take you to the planned stops, act as a translator, and a problem solver.
Three hours of exclusive artisan experience, with the chance to see and shop unique, handmade, top-quality items.
Photos of your fun day taken with a professional camera to be sent to you at the end of the tour. So, you will have those memories with you forever.
Complimentary glass of prosecco or any other beverage of your choice and snacks at a nice and cool bar in the historic center of Florence to relax at the end of your tour.
In addition, we offer a wide range of supplementary services.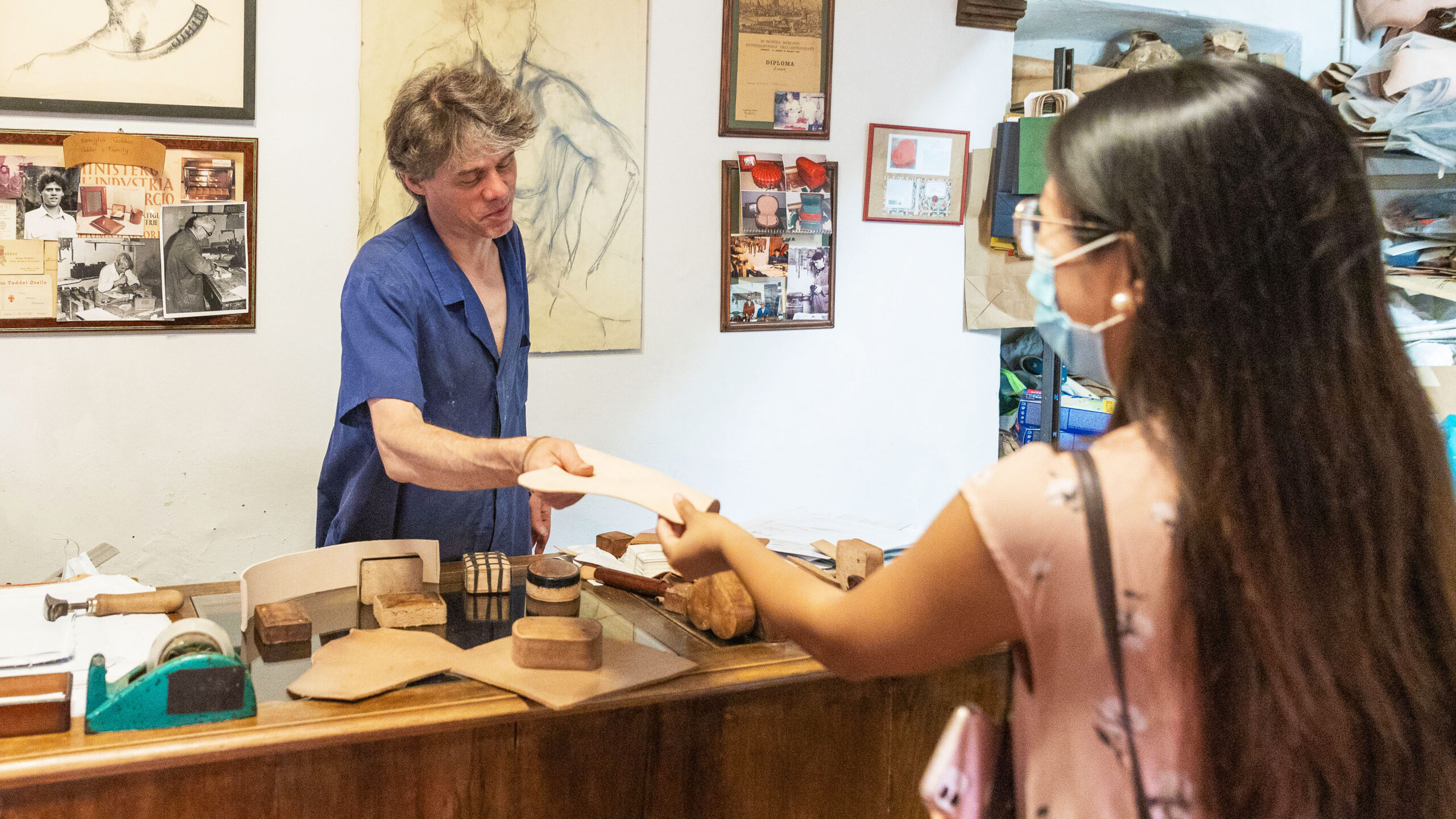 A Unique Way to Learn About Craftsmanship
We will visit the studios of real Florentine artisans who have been in business for generations. You will watch these artisans making goods with leather, jewelry, paper, ceramics and more, and listen to their meaningful stories.
This experience will empower you to become a more conscious consumer. By the end of the tour, you will know how to recognize and appreciate true Made in Italy products.
Additional Information to Enjoy Our Artisan Tour
In order for us to make this tour an unforgettable one, please specify in the booking form your preferences regarding the artisan goods in order to personalize accordingly.