About Florence Fashion Tour
Professional and Fun Fashion Experiences in Florence
Florence Fashion Tour was founded to provide enjoyable and customizable fashion experiences in Florence.
F F Tour is located in Florence, Italy, a city that has a rich fashion tradition. Florence is historically home to many fashion designers and creatives, and it is where Made in Italy was born.
Today Florence is still considered a significant fashion capital globally, and a fantastic destination for shopping handmade products and learning Italian fashion and style.
FFT Empowers All Individuals Through The Discovery Of Made in Italy
FFT supports the slow-fashion movement that is at the core of Made in Italy. Buying less but better is essential and beneficial for our planet and our lives too – the reason why we educate our customers to invest in quality products and become more conscious consumers.
In addition to that, our company empowers all individuals, to live their life with confidence and style. Our organization values equality and inclusivity.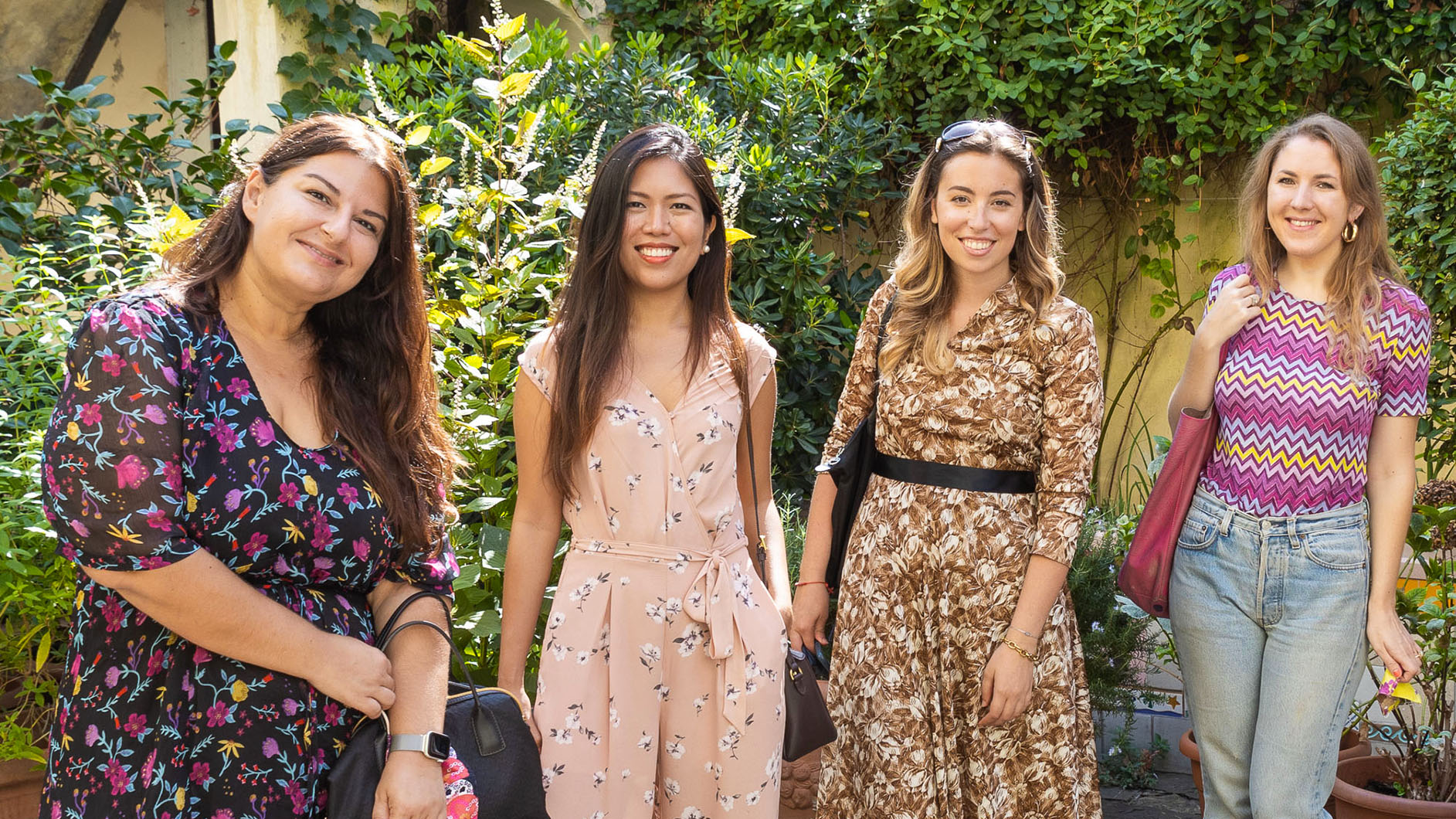 A Customer-Centric Approach to Enjoy Italian Fashion
Our company offers a 360-degree approach to fashion: we provide our clients with a complete Italian and Florentine style experience.
Very importantly, we put our clients at the center: through inductive and customer-centric techniques, you will learn and experience first-hand fashion in Florence or online.
A Dedicated Team of Fashion Professionals
Our team professionals have many years of experience in the fashion and luxury industries and are highly client-oriented.
Our environment is casual, fun, and stimulating. So you will be enjoying Italian fashion in a relaxed and safe space. As a matter of fact, our clients become part of our FFT family.
Alice Cozzi, Founder of Florence Fashion Tour
The organization has been created by Alice Cozzi, a fashion scholar and consultant.
Born and raised in Florence, Alice has always loved fashion, inheriting her grandmother Liliana's passion, a self-taught seamstress.
She has have lived in two different regions (US and EU) and learned four languages (Italian, French, Hungarian, English). Alice has been awarded numerous scholarships and awards throughout her career, including Smith College and Sarah Lawrence College.
After having worked for some of the most relevant international luxury groups, she decided to create F F Tour and show the world the beauty of Italian fatto a mano and Florentine fashion.