Vintage Fashion Tour in Florence with Florence Fashion Tour
Experience the Best Second-Hand Markets and Shops in Florence
Florence is credited for having some of the best vintage markets and shops (as you can read in this article) in the world. Our fashion specialists will lead you to unique second-hand vendors in the city and help you with your treasure hunting skills.
Joining our vintage fashion tour feels like traveling in time. You will have fun discovering Italian one-of-a-kind vintage clothing, shoes, bags, accessories from different eras like locals do.
What Is Included in the Vintage Fashion Tour?
Visiting Florentine thrift stores with our private assistants represents a cultural experience as it offers a fascinating outlook on Italian style.
A visit to the best second-hand stores with Florence Fashion Tour includes:
A tour leader who will escort you throughout the tour, act as a problem solver and a fashion guide;
Three hours of exclusive style experience, with the chance to learn about vintage Italian fashion and purchase unique and second-hand items;
Complimentary Italian aperitif at a local bar after the visit;
In addition, we offer a wide range of supplementary services.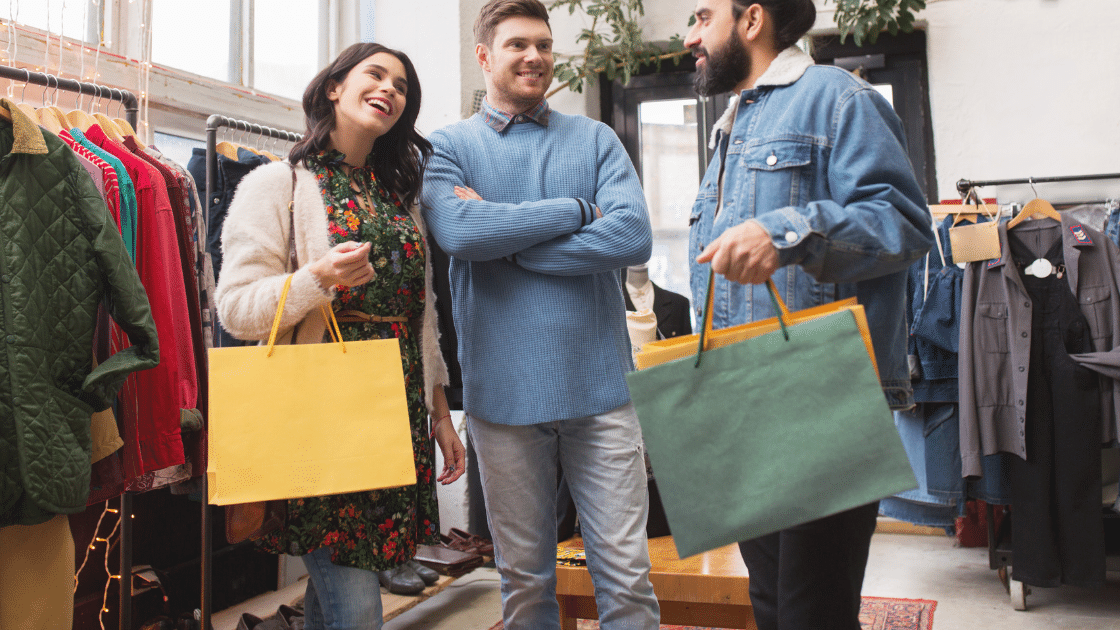 Who is the Vintage Fashion Tour in Florence for?
This walking tour is particularly suitable for individuals passionate about vintage and conscious fashion.
In the past, several kinds of customers joined this tour, including college students and industry professionals.
A vintage fashion experience in the center of Florence with FFT is perfect for:
Solo travelers wanting to discover an authentic part of Florence with an expert person's guidance;
Families with children seeking educational and engaging activities to do together in Florence;
Any fashion and style lovers that want to meet experienced vintage vendors;
Those who wish to experience Florence like locals and learn to hunt quality second-hand goods.
Become a Conscious Consumer on Our Vintage Fashion Tour
Moreover, by the end of the vintage fashion tour, you will learn to appreciate vintage fashion, becoming a sustainable and conscious consumer.
Above all, our walking tours provide a memorable experience in Florence at a reasonable price.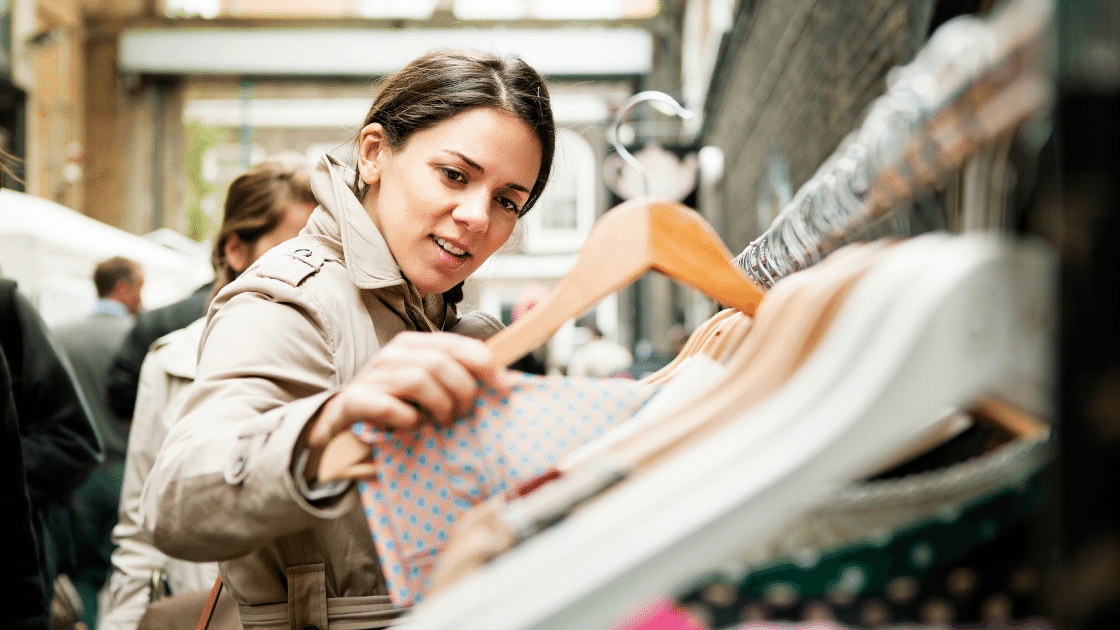 Why Choosing FFT's Vintage Fashion Tour
As with all our fashion services, this tour is a made-to-measure experience tailored to your needs. Therefore, the tour is highly customized to the client's preferences. 
Additionally, thanks to our network, we can access exclusive vintage stores and archives of famous experts and collectors. The qualified fashion guides on our team will support and help you for the tour's whole duration.
Costs and Perks of the Vintage Fashion Tour in Florence
€ 89
Guided visits to the best vintage stores, markets and boutiques in Florence;
Become a conscious consumer and expert at sustainable fashion;
Find unique outfits with the help of a fashion industry professional;
Experience Florence as the locals do.
Additional Information for Our Vintage Fashion Tour
In order to make this tour an unforgettable one, please specify in the booking form if you have any preferences so that we can personalize accordingly.
Contact FFT Florence Fashion Tour in Florence
Contact FFT in Florence for further information about our fashion services. We would be happy to answer all of your questions regarding our services in Florence or online.
In addition to that, you can also call our office in Florence directly at +39 3383823126.