Join Our Vintage Fashion Tour In Florence
Visit Vintage Markets and Stores in Florence
Florence is credited for having some of the best flea markets and vintage shops (read our article here). Our treasure hunting specialists will be leading you to the best vintage vendors and helping to hone your vintage shopping skills.
Have fun looking at vintage clothing, shoes, accessories, books, furniture, and much more in the center of Florence.
Joining our vintage fashion tour will be like traveling in time.  Book this tour if you like finding unique fashion objects at reasonable prices.
What Is Included In This Tour?
A tour leader who will escort you throughout the tour. He/She will take you to the planned stops, act as a translator, and a problem solver.
Three hours of exclusive vintage experience, with the chance to see and shop second hand, unique items.
Photos of your fun day taken with a professional camera to be sent to you at the end of the tour. So, you will have those memories with you forever.
Complimentary glass of prosecco or any other beverage of your choice and snacks at a nice and cool bar in the historic center of Florence to relax at the end of your tour.
In addition, we offer a wide range of supplementary services.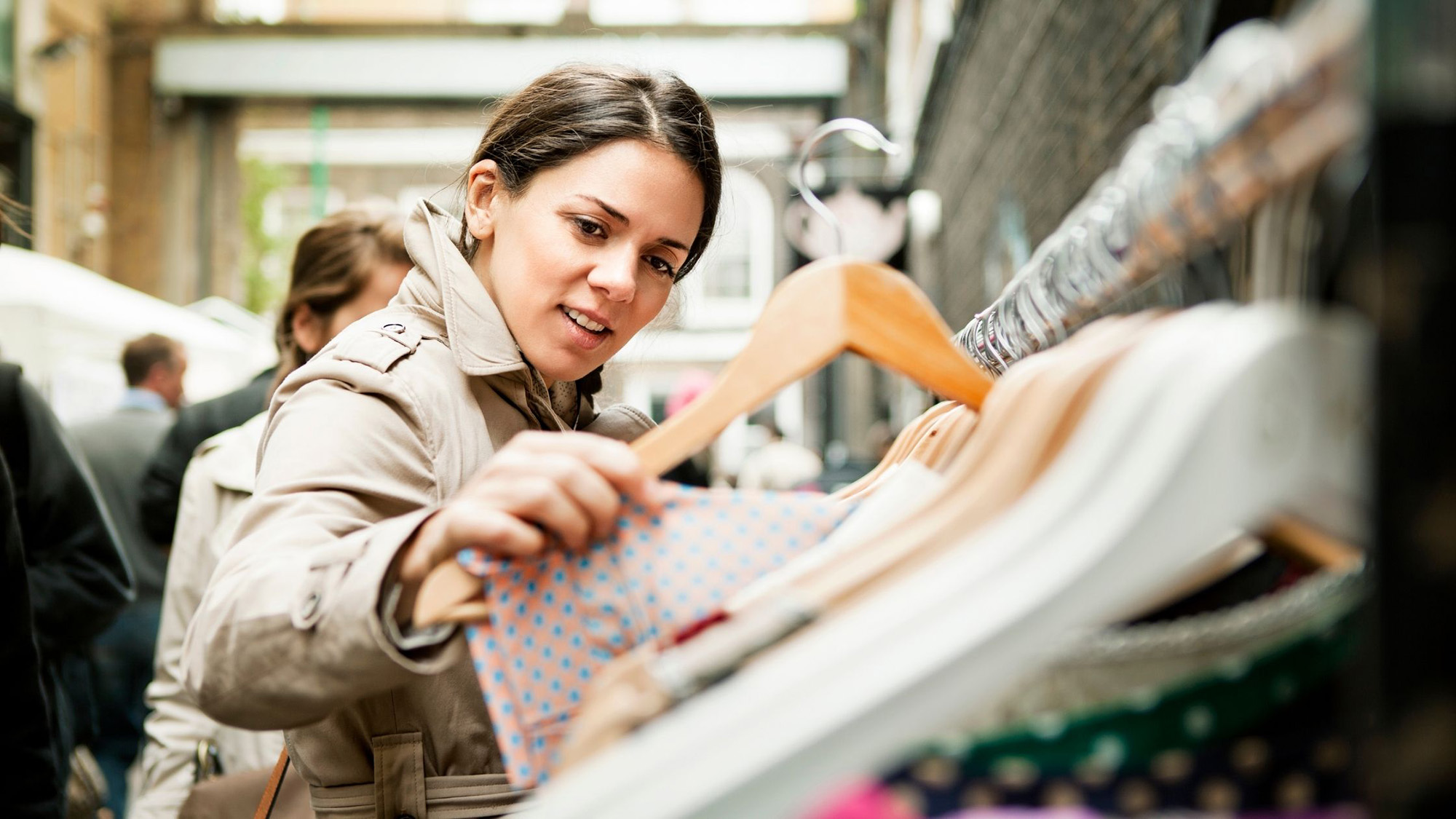 Vintage Italian Fashion in Florence
This vintage fashion experience was designed for curious travelers willing to explore Florence off-the-beaten-path. Your guide will take you to flea markets and vintage stores in Florence. 
This experience will empower you to become a more conscious consumer. By the end of the tour, you will understand and appreciate vintage and second-hand Italian fashion.
Additional Information to Enjoy Our Tour
In order for us to make this tour an unforgettable one, please specify in the booking form if you have any preferences regarding vintage fashion goods in order to personalize accordingly.