Image Consulting in Florence with FFT
Hire an On-Site Image Advisor with Florence Fashion Tour
During our three-hour image consulting in Florence, you will learn all the secrets to look and feel the best version of yourself.
We believe that the right clothes can boost your confidence and help you achieve success in life.
Our image professional will make sure you have a wardrobe full of clothes that best reflect your lifestyle and personality.  Our consultants will help you create outfits in the right styles and colors according to your body shape, skin tone, hair, and eye color.
Discover What Makes You Shine During the Image Consultancy
Following our image consulting, you will wake up excited to wear outfits prepared for you every morning. Forget about that stress of deciding what to wear and wasted energy starting your day in the wrong way.
We will teach you the colors and styles that make you look healthier, more vibrant, and younger. Furthermore, this class is highly recommendable for those who want to stop wasting money on clothes they never wear and learn to buy less but better garments.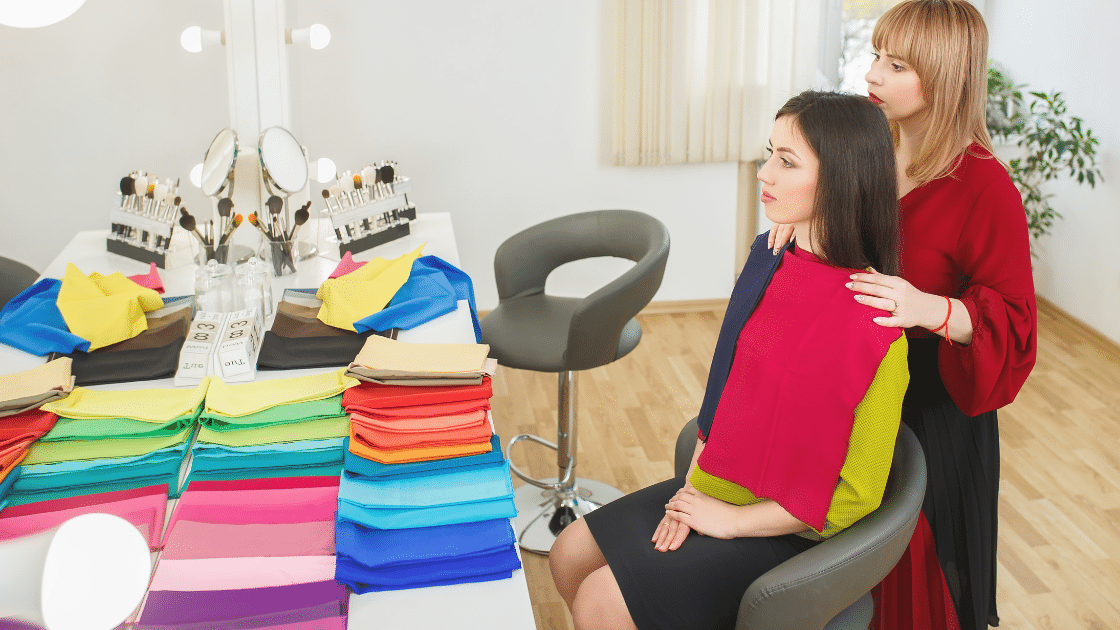 Who Is the Image Consultancy for?
Our image consulting is a one-on-one style masterclass particularly recommended for those who:
Always wear the same colors and styles and feel tired of their personal image;
Don't know what styles suit their body shape the most;
Are bored of their current image and want to improve it;
Keep buying items they rarely or never wear;
Need an instant confidence boost;
Want to look and feel their best and start achieving what they want in life.
How Does the Image Consultancy Work?
We always want to be prepared and make sure you are 100% satisfied of our image consulting. Therefore, before the image consultancy, we always invite our clients to have a preliminary meeting. During this initial consultation, which is free of charge and lasts about 20 minutes, and can happen in-person in Florence or remotely by video-call, we will ask you which are your style needs and explain the necessary steps of this service.
The first step to book your styling session is contacting us and letting us know your preferred date and time. Then, you will:
Pay through wire transfer, credit card, PayPal, or cash to reserve your personal style session;
After your payment has been made, you will receive details via email;
Meet at FFT office in the city center;
After the three-hour consultancy, FFT will send you a personalized PDF plan with the keys to upgrading your personal style. The custom plan includes an outfit guide prepared for you with recommended styles and colors; Please wear minimal makeup and simple clothes during the session.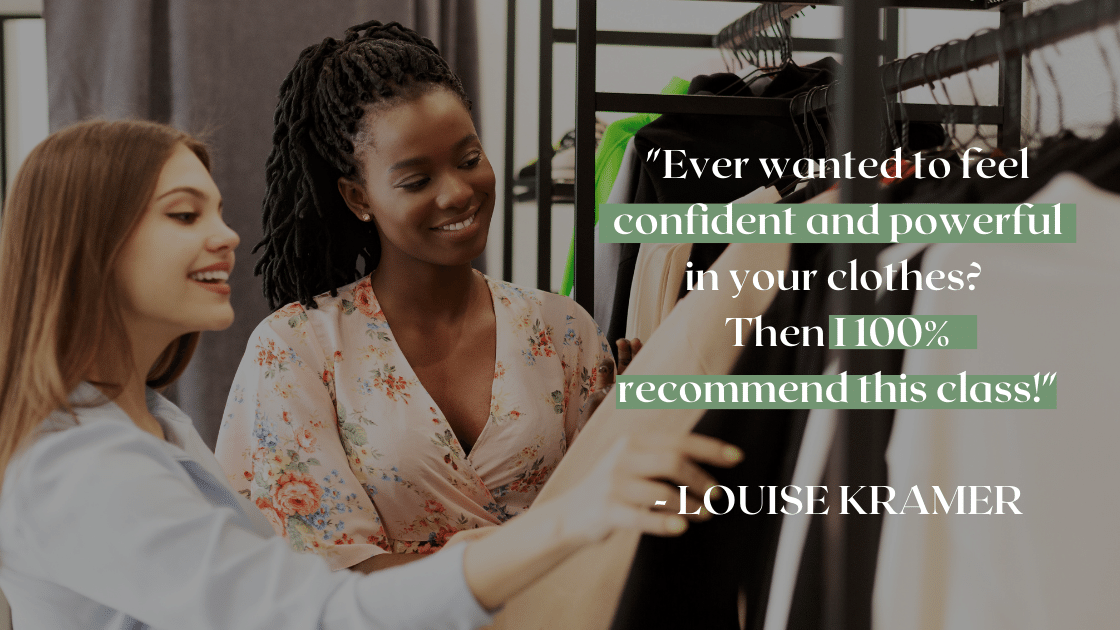 What to Expect From Our Style Masterclass
During our style masterclass, you will discover major key takeaways about your personal image, including:
Learn your best colors for clothes and make-up;
Express your personality through fashion;
Style the garments in your wardrobe in new ways;
Overcome self-doubt and become positive about your own body-image;
Apply the guiding principles of Italian style;
Never waste money again on things you buy and never wear.
Effective and Affordable Image Consulting In-Person and Remotely
The customers choosing the personal image consulting, in Florence or remotely, are pleased with the outcomes, as our 5-star reviews shows.
Please do not hesitate to let us know in advance if you have any special requests. We are committed to satisfying our customers and we can customize our services based on your needs.
Ultimately, the price of the in-person image consulting in Florence is 350 euro; while the remote image service costs 149 euro.
Contact FFT Florence Fashion Tour in Florence
Contact FFT in Florence for further information about our fashion services.
We would be happy to answer all of your questions regarding our services in Florence or online.
You can also call our office in Florence directly at +39 3383823126.