Gucci Opens New Archive and Museum in Florence
In Palazzo Settimanni, in Florence, Gucci has recently opened a new archive museum dedicated to the history of the Gucci brand which turns 100 this year.
A new permanent exhibition has been set up in the beautiful Palazzo Settimanni to celebrate this incredible milestone. The fashion house was founded in Florence in 1921 and today is part of the Kering group.
A Historic Florentine Fashion Brand
Gucci started in Florence from the intuition of Guccio Gucci, who emigrated to London where he worked as an elevator operator at the Savoy Hotel.
In 1921, he opened a leather shop in Via della Vigna Nuova 7, and immediately gains success over sophisticated British and American travelers visiting Florence.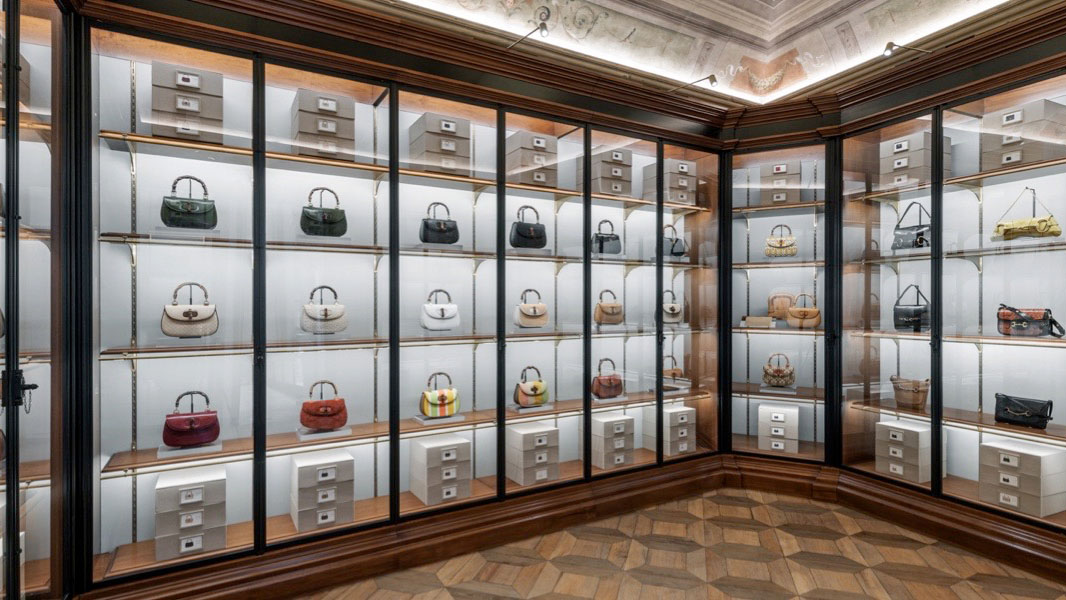 Palazzo Settimanni: a Beautiful Palace on the Left Bank of the Arno river
The new space has been inaugurated in June 2021 during Pitti Uomo, the important menswear fair that takes place in Florence every year.
The magnificent Settimanni palace, home to this new Gucci archive, dates back to 1427 and is located on the left bank of the Arno river, where artisans and artists used to set up their ateliers and workshops.
Palazzo Settimanni was acquired by Gucci in 1953 and served as the brand's first factory.
We hope you enjoyed reading about the new exhibition at the Gucci Garden in Florence! We offer a wide variety of experiences for you to enjoy fashion authentically in Florence or online.
Don't hesitate to contact us for any other information regarding our services.
Contact FFT Florence Fashion Tour in Florence
Contact FFT in Florence for further information about our fashion services.
We would be happy to answer all of your questions regarding our services in Florence or online.
You can also call our office in Florence directly at +39 3383823126.