Discover the Best Things to Do in Florence for University or College Students
At FFT, we are frequently asked by our potential customers what are the best things to do for college or university students coming to Florence for a few days.
As a matter of fact, the city has a lot to offer to students coming from different parts of the world. 
Last week, we were delighted to host a group of students and professors from Oklahoma State University for an artisans tour in Florence. The school was in touch with us a couple of weeks before the students' arrival in Florence and wanted to provide a fun, yet educational activity for them.
Engaging Activity to Do in Florence for Students: FFT's Artisans Tour
The group of students and professors were excited to visit three different artisans ventures: a famous leather studio, a trailblazing jewelry company and the oldest paper shop in Florence.
Since they all studied business, they asked several questions about business strategy, marketing and communications, design process, and more. The owners and founders were so happy to answer all these questions, providing students with key takeaways from the Italian business sector.
Fashion and Shopping Tours: Educational and Fun Activities for Students in Florence
As the fashion tour was coming close to an end, faculty said they were happy they booked such an engaging and fun activity for their students. Moreover, they would recommend this experience to other groups of students coming to Florence.
Our company is happy to provide such experiences for students in Florence and over the years we have partnered with several international academic organizations.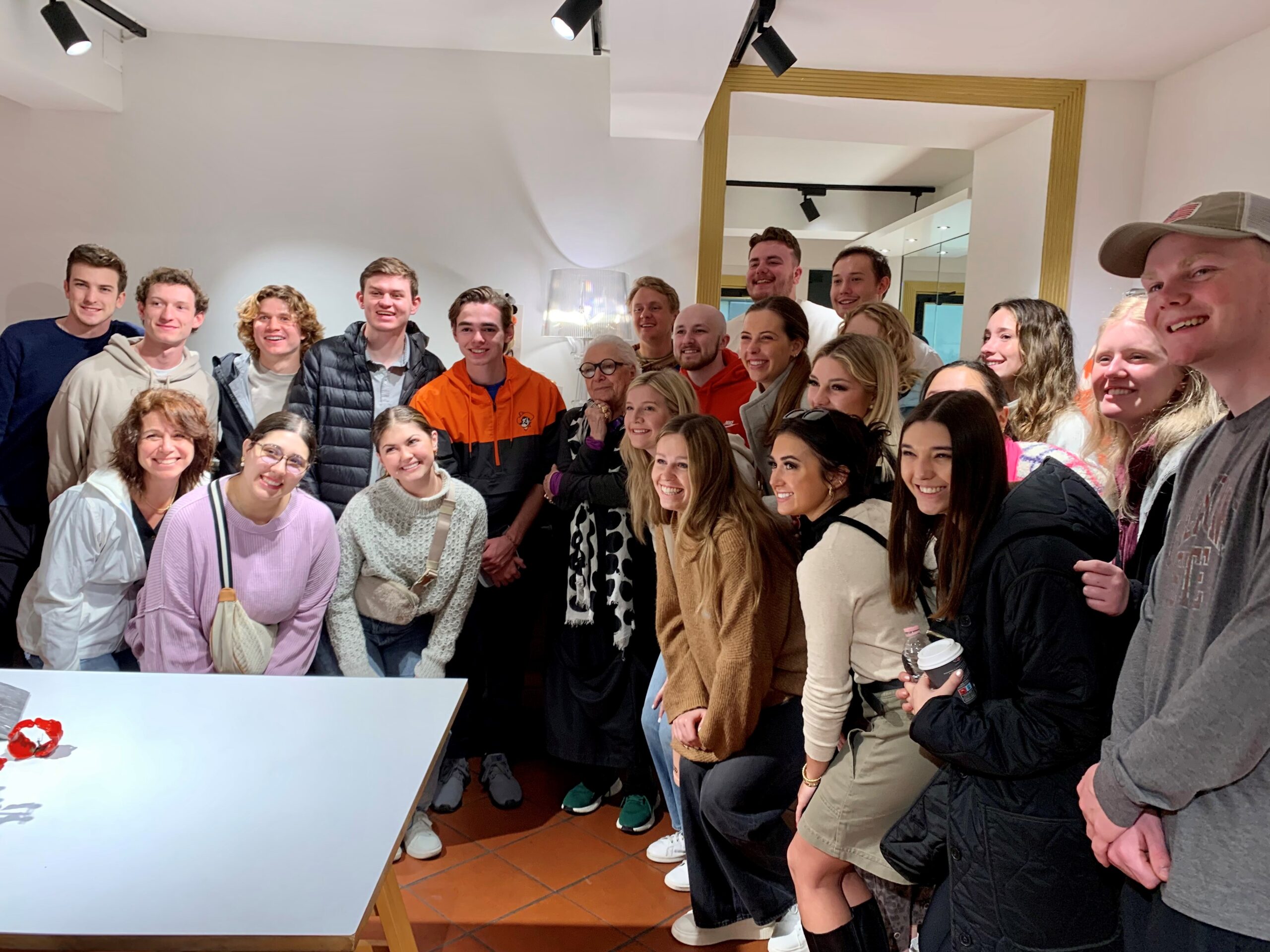 Florence: A Fantastic Destination for College or University Students Trips
Our city is a fantastic destination to organize college or university students' trips anytime of the year. Thanks to its rich history spanning from art to fashion, Florence is an ideal place for students wanting to upgrade their skills and become the next leaders of the future.
We hope you enjoyed reading about the best things to do for college and university students in Florence, Italy!
Don't hesitate to contact us for any other information regarding our personal shopping and image consulting services.
Contact FFT Florence Fashion Tour in Florence
Contact FFT in Florence for further information about our fashion services.
We would be happy to answer all of your questions regarding our services in Florence or online.
You can also call our office in Florence directly at +39 3383823126.