Join Our Tour to the Silk Museum In Florence
Learn About Silk, A Traditional Fiber in Florence
The Museum of Silk in Florence is located in one of the last remaining workshops for silk manufacturing in the world.
In Florence, fashion and the art of silk weaving flourished in the Fourteenth century bringing prestige to the city and wealth to its merchants. 
The Silk Museum in Florence is a magical fashion place.
What Is Included In Our Tour?
A tour leader who will escort you throughout the tour. He/She will give you explanations and anecdotes during the tour and make sure you learn and have fun.
1.5 hours of exclusive fashion museum experience, where you will be discovering Italian and Florentine fashion authentically.
Tickets for the museum.
Photos of your fun day taken with a professional camera to be sent to you at the end of the tour. So, you will have those memories with you forever.
Complimentary glass of prosecco or any other beverage of your choice and snacks at a nice and cool bar in the historic center of Florence to relax at the end of your tour.
In addition, we offer a wide range of supplementary services.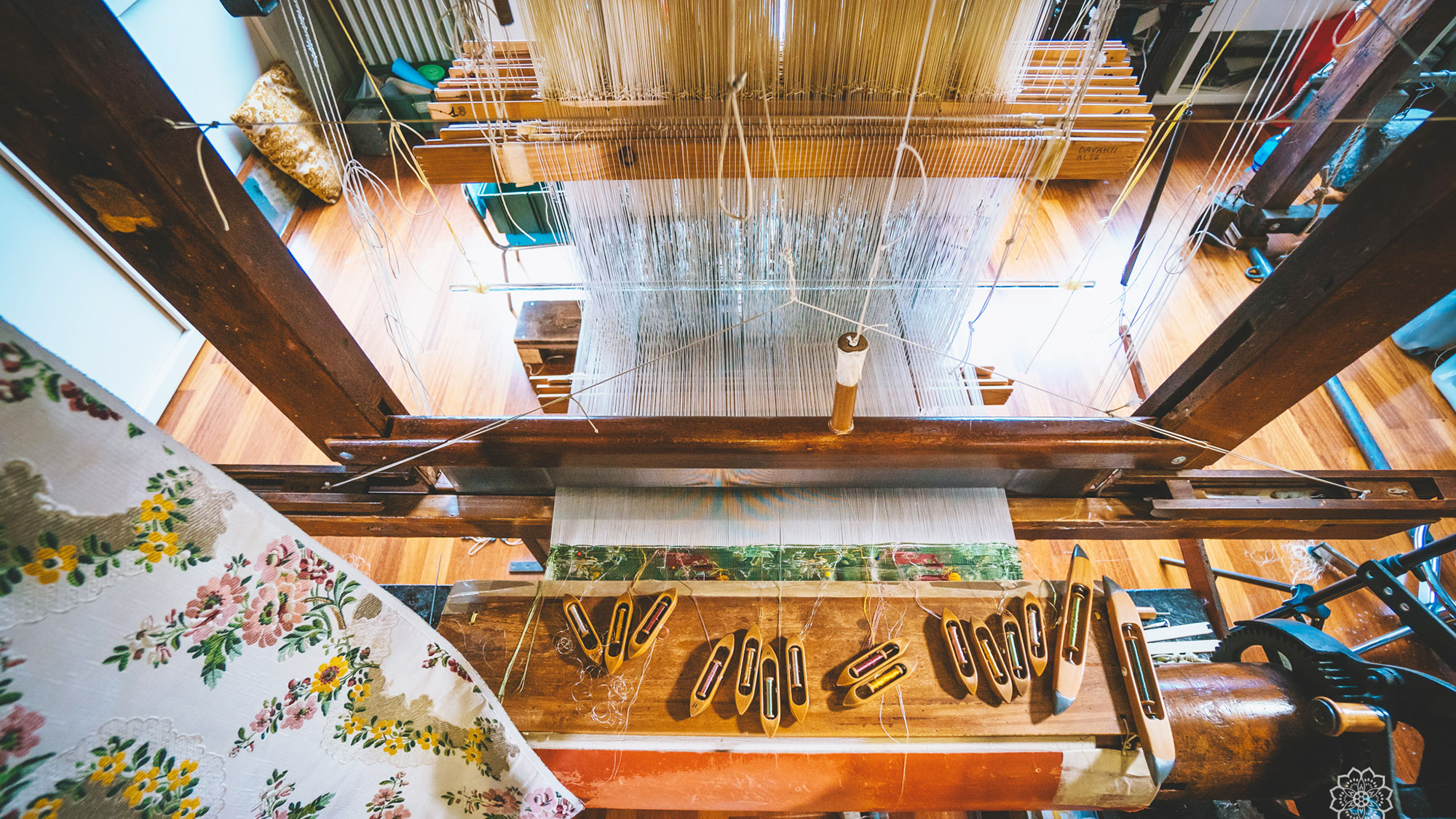 Explore Italian Fashion At the Silk Museum in Florence
In the heart of Florence, Antico Setificio Fiorentino, is an ancient silk mill that manufactures its treasures using original looms from the 18th century. The silk mill was founded in 1786.
The Antico Setificio Fiorentino is the heir of a great tradition of renaissance textile art and history, thanks also to its famous warping machine based on a design by Leonardo da Vinci.
Additional Information to Enjoy Our Tour
In order for us to make this tour an unforgettable one, please specify in the booking form if you have any preferences or requests regarding the tour in order to personalize accordingly.