Food Tour in Florence with Artisans Visits
Unique Food Tour in Florence with Artisans Visits
Florence Fashion Tour organizes a special food tour in Florence combining the best culinary spots with artisans' visits. As a matter of fact, Florence has a long and rich tradition for quality craftsmanship and Italian cuisine.
On the unique Food Tour that FFT offers in Florence, you will meet some of the best local craftsmen and taste delicious Italian food.
In particular, Florence Fashion Tour will take you to an area, on the left bank of the Arno river, called Oltrarno (which literally means beyond the Arno). This district welcomes some of the most experienced artisans of the country and the most locally-celebrated restaurants, bakeries and gelato shops.
Experience Authentic Florentine Dishes and Artisanship on FFT's Itinerary
In 2017, Oltrarno was named by the renowned travel guide book Lonely Planet the Coolest Neighborhood of the World.
Therefore, FFT's unique Food Tour in Florence is an invaluable opportunity to experience the best selection of authentic local foods, with access to artisans' behind the scenes.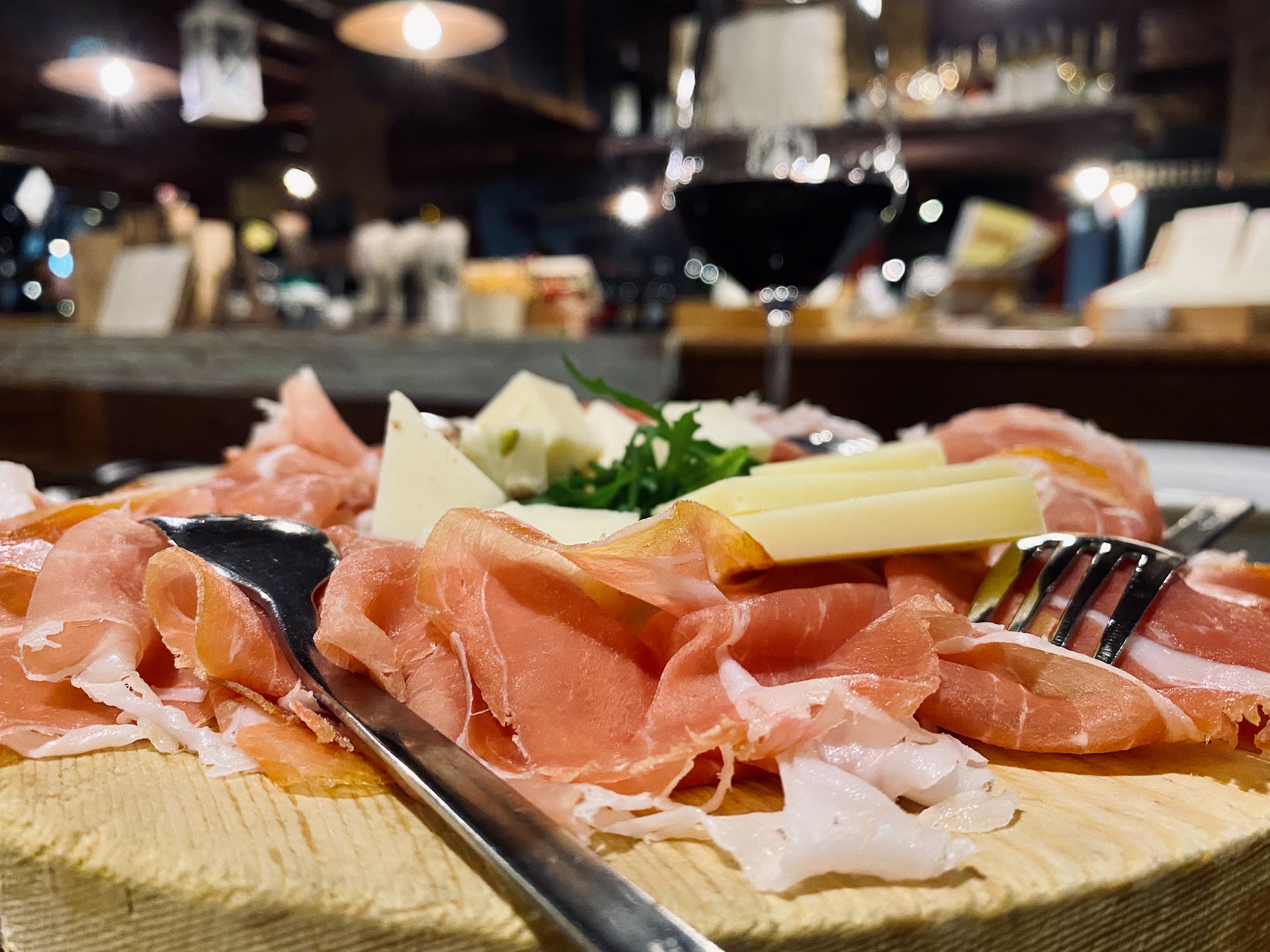 What Is Included In Our Food Tour in Florence?
Our tour of the best local food and artisan studios in Florence is a cultural experience as it offers a very exciting outlook on Italian cuisine and lifestyle.
A tour of the most delicious Florentine dishes with Florence Fashion Tour includes:
A culinary expert who will escort you throughout the tour. He/She will take you to the planned stops, act as a translator, problem solver and guide leader;
Three hours of exclusive culinary experience, with the chance to taste local, fresh, high-quality, Italian foods and visit some of the most famous Florentine craftsmen;
In addition, we offer a wide range of supplementary services.
Who Is the Food Tour in Florence for?
The food tours that we provide respond to the needs of many different people, including families with children and solo travelers.
A culinary experience in the Florentine Oltrano with FFT is perfect for:
Solo travelers wanting to discover an authentic part of Florence with an expert person's guidance;
Families with children seeking educational and engaging activities to do together in Florence;
Any food and craftsmanship lovers that want to meet experienced artisans and taste the best Florentine dishes;
Those who wish to experience Florence like locals.
Reasonable Prices of Our Food Tour in Florence with Artisans Visits
FFT offers a special tour combining samplings of the best Italian foods with engaging artisans visits in the Oltrarno district of Florence. Above all, our walking tours provide a unique experience in Florence at a reasonable price.
Price includes a qualified guide/culinary expert for three hours who will show you around the unique neighborhood of Oltrarno  and the food samplings.
Usually, this is the itinerary for our food tour with artisans visits in Florence:
The guide meets you outside your accommodation;
You walk together to the produce market to see what's in season and understand Italian culinary fundamentals;
Then, you visit an artisanal, local forno (bakery) to sample the best Florentine focaccia bred and more;
After that, you explore some of the most famous artisan shops in town, including paper marbling, jewelry making and tailoring;
At the end, you will enjoy an Italian aperitivo with high-quality cured meats and artisanal cheeses with Tuscan wine pairings.
Customize Your Food Tour in Florence 
Kindly note that the food tour itinerary is subject to change according to seasonality, time of the day and/or any personal preferences.
These are some of the additional food tours we created for our clients over the years to satisfy their requests:
Coffee Lovers Tour at an artisanal coffee roaster shop in Florence with coffee and pastries tasting;
Wine Tasting in an aristocratic ancient palazzo in Florence by a famous sommelier;
Produce Market visit with a Michelin-starred chef followed by a private cooking class;
Gelato Tasting guided by one of the oldest gelato makers in town in his shop, behind closed doors.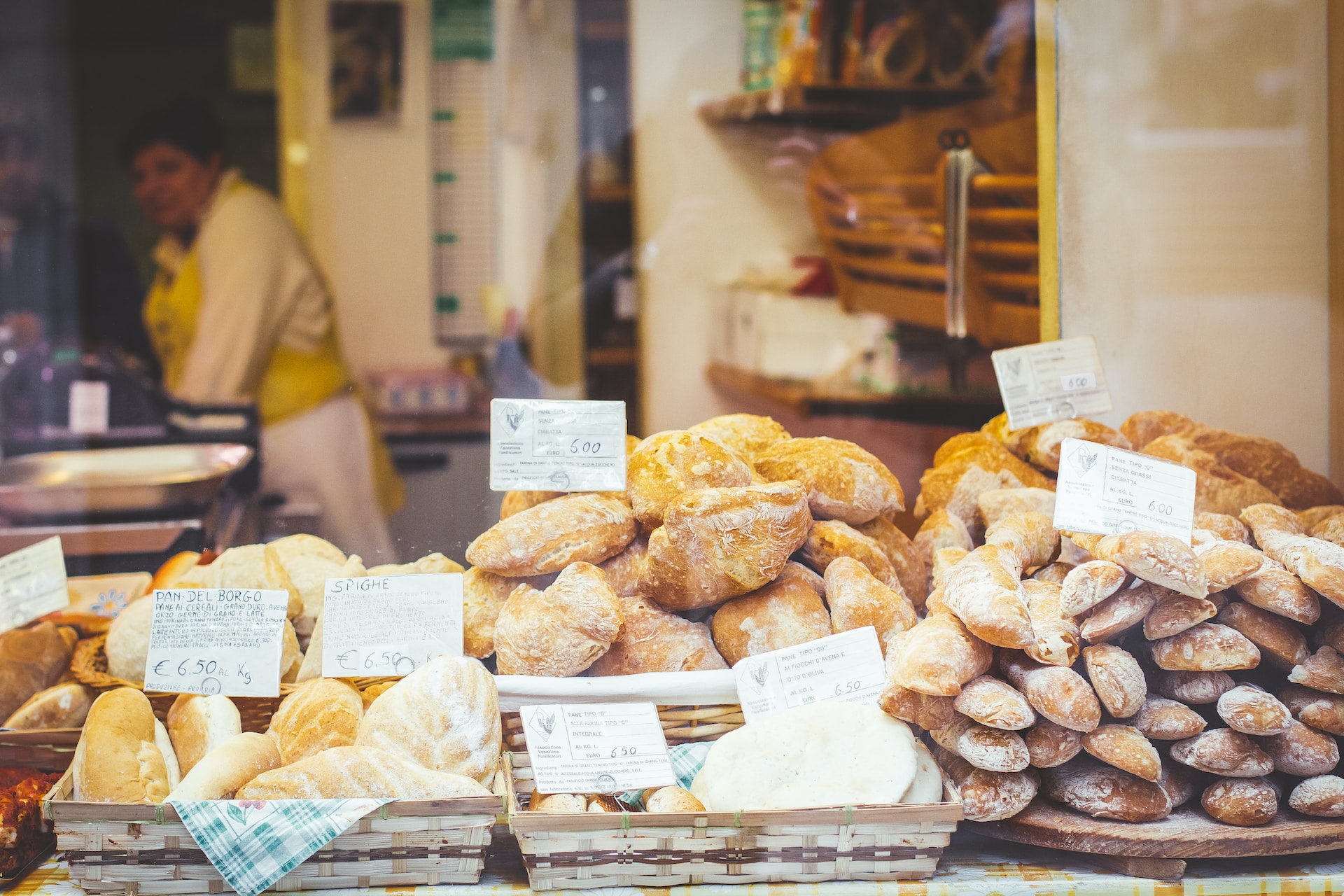 Further Information for Our Food Tour in Florence
In order to make this tour an unforgettable one, please specify in the booking form if you have any preferences so that we can personalize accordingly.
We can accommodate dietary restrictions (vegan or vegetarian), allergies or any other need (e.g. alcohol free, gluten free).
We can also combine our Food Tour with the Alta Moda Tour or Vintage Fashion Tour.
Contact FFT Florence Fashion Tour in Florence
Contact FFT in Florence for further information about our fashion services.
We would be happy to answer all of your questions regarding our services in Florence or online.
You can also call our office in Florence directly at +39 3383823126.