Join Our Ferragamo Museum Tour In Florence
Visit the Ferragamo Museum in Florence On Our Tour
The Salvatore Ferragamo Museum tour in Florence tells about the life and work of Italian shoe designer Salvatore Ferragamo.
The museum contains many models of shoes created by him from the 1920s until his death in 1960. It is a great opportunity to see his creations and understand how footwear is brought to life.
What Is Included In This Tour?
A tour leader who will escort you throughout the tour. He/She will give you explanations and anecdotes during the tour and make sure you learn and have fun.
1.5 hours of exclusive fashion museum experience, where you will be discovering Italian and Florentine fashion authentically.
Tickets for the museum.
Photos of your fun day taken with a professional camera to be sent to you at the end of the tour. So, you will have those memories with you forever.
Complimentary glass of prosecco or any other beverage of your choice and snacks at a nice and cool bar in the historic center of Florence to relax at the end of your tour.
In addition, we offer a wide range of supplementary services.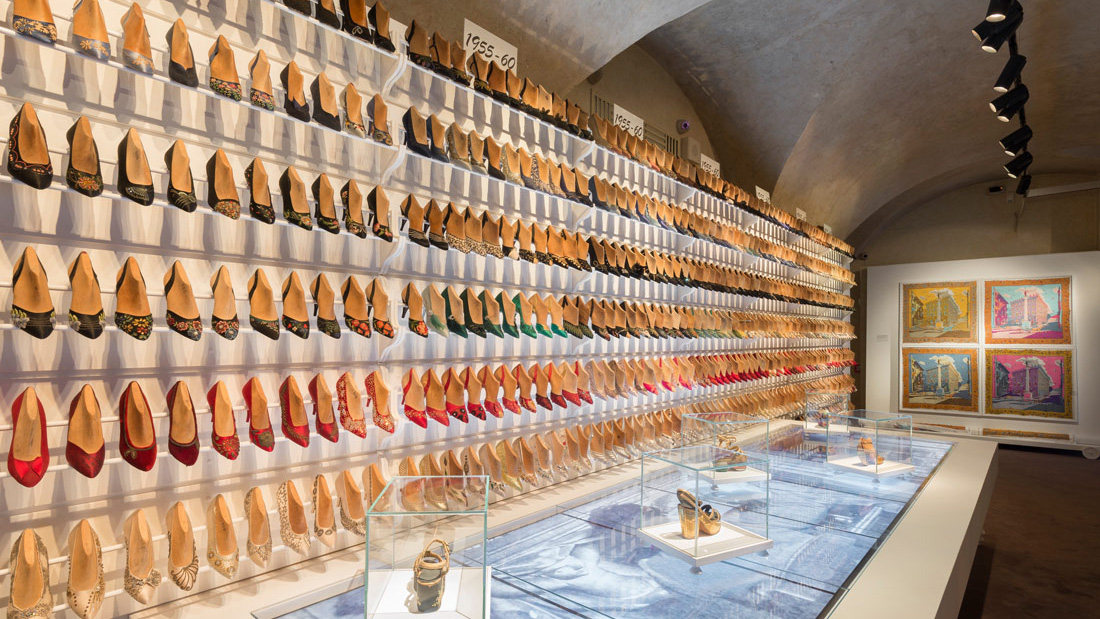 Understand Ferragamo's Vision and Get Inspired By It 
The museum also includes films, press cuttings, advertising materials, clothes and accessories from the 1950s to the present day.
It is housed in the historic Palazzo Spini Feroni, an ancient renaissance building, which was purchased by Ferragamo in the 1930s.
Visiting the museum in Florence is a unique way to learn more about Italian fashion.
Additional Information to Enjoy Our Tour
In order for us to make this tour an unforgettable one, please specify in the booking form if you have any preferences or requests regarding the tour in order to personalize accordingly.